LSU track and field athlete Jackson Martingayle has been named the Southeastern Conference H. Boyd McWhorter Scholar-Athlete of the Year for the 2022-23 academic year. The H. Boyd McWhorter Award is the highest academic honor earned by a student-athlete in the SEC.
Each spring since 2003, LSU has honored 12 outstanding seniors who contribute positively to the life of the campus, surrounding community, and/or society. These 12 individuals are recognized as the Tiger Twelve.
This year saw increased national recognition of outstanding LSU student and faculty success. Learn more about our outstanding scholars and researchers.
LSU awarded 4,514 degrees to graduates at the university's 310th commencement exercises today. The spring graduating class represents 58 Louisiana parishes, 49 states and 62 countries.
The Network of Schools of Public Policy, Affairs, and Administration (NASPAA) recently hosted the 2023 Wildfire Simulation Competition via in-person and virtual events over several days.
LSU Campus Life awarded the 2022 Tom W. Dutton Scholarship to 10 female students who were nominated for their participation and leadership in campus and community service activities.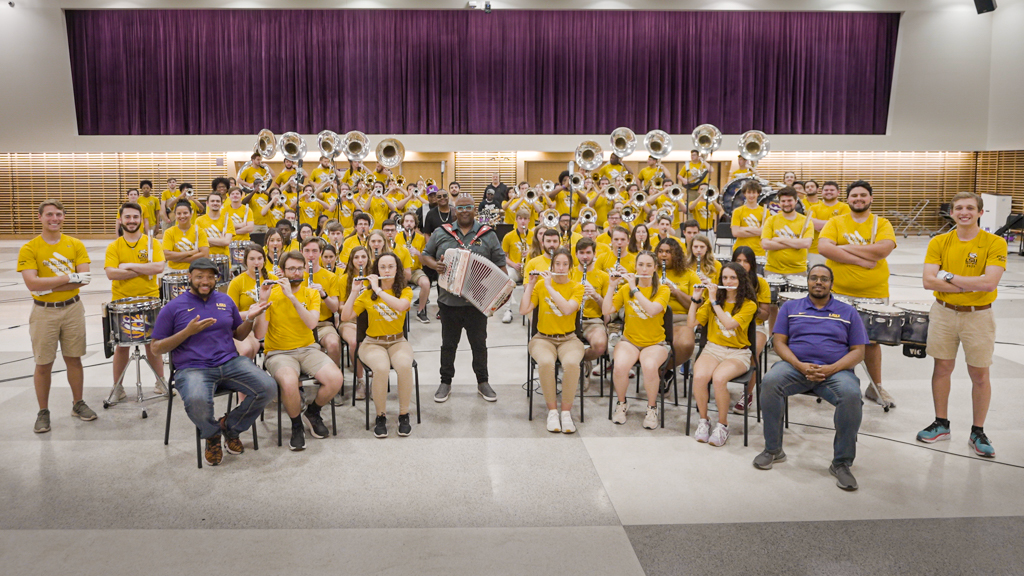 Four-time Grammy-nominated zydeco musician and LSU alumnus Sean Ardoin's new album, "Full Circle," which featured a historic collaboration with LSU's Tiger Marching Band, has been nominated for a Grammy award for Best Regional Roots Music Album, the Recording Academy announced Tuesday.
The E. J. Ourso College of Business Rucks Department of Management recognizes 10 students as Rucks Fellows each year. These students are selected by faculty and represent the highest level of academic achievement among senior management majors in any of the department's concentrations.
LSU Law students John Arboleta and Angelle Boudreaux won the Fall 2022 Ira S. Flory Mock Trial Competition on Monday, Sept. 26, in the Robinson Court Room at the Paul M. Hebert Law Center.
LSU has announced the names of the students who have made the Dean's List for the summer 2022 semester.
LSU awarded 919 degrees during the university's summer commencement exercise on Friday, Aug. 12, and set new records for the most degrees awarded to African American and Hispanic students.